THIS BARBIE DOLL IS REPRESENTING THE 35th ANNIVERSARY, SHE IS A REPRO OF THE ORIGINAL 1959 BARBIE DOLL & HER PACKAGE. SHE IS WEARING THE FAMOUS BLACK & WHITE SWIMSUIT, WITH HER SUNGLASSES AND HOP EARRINGS.
ESTA MUÑECA BARBIE REPRESENTA EL 35 ANIVERSARIO, ELLA ES UNA REPRO DE LA BARBIE ORIGINAL DE 1959 Y SU CAJA. ELLA LLEVA EL FAMOSO BAÑADOR BLANCO Y NEGRO, CON SUS GAFAS DE SOL Y SUS PENDIENTES DE AROS.
35th ANNIVERSARY OF BARBIE/ 35 ANIVERSARIO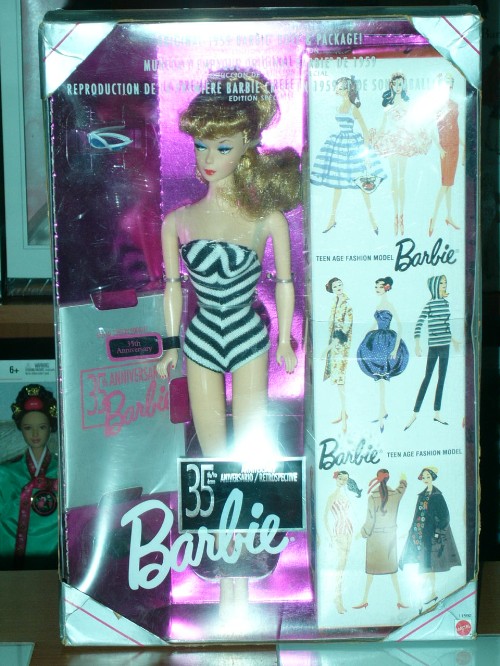 1993
THIS IS BARBIE "CRYSTAL JUBILEE", CELEBRATING THE 40 ANNIVERSARY OF BARBIE!!!
ON HER DRESS THERE IS OVER TWO HUNDRED AND FIFTY DAZZLING SWAROVSKI CRYSTALS IN SAPPHIRE BLUE AND AQUAMARINE COLORS, ALL SEWN BY HAND.
THIS BARBIE IS ELEGANCE!!!
ESTA ES LA BARBIE "CRYSTAL JUBILEE", CELEBRANDO EL 40 ANIVERSARIO DE BARBIE.
EN SU VESTIDO HAY MAS DE DOSCIENTAS CINCUENTA ABALORIOS CRISTALINOS DE SWAROVSKI EN DOS AZULES, TODOS COSIDOS A MANO.
ESTA BARBIE ES ELEGANCIA!!!
BARBIE CRYSTAL JUBILEE ( 40 ANNIVERSARY)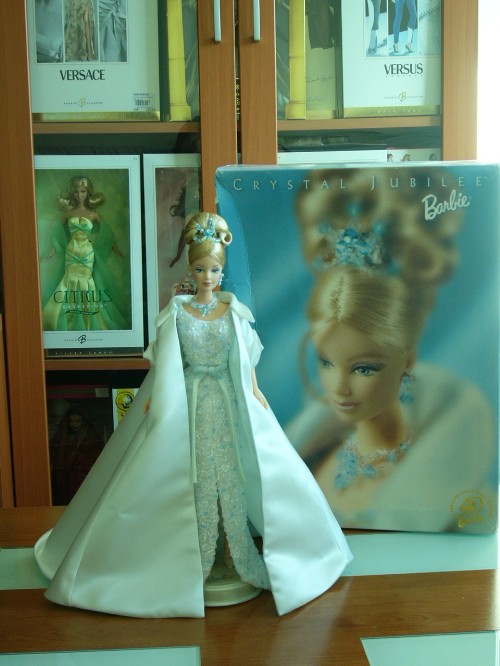 1998
THIS IS A BEAUTIFUL BARBIE DOLL CELEBRATING "THE 40 ANNIVERSARY", THE BLACK AND SILVER DRESS, TO TOP OF HER DRESS IS A COPY OF THE ORIGINAL SWIMSUIT IN 1959, 40 YEARS AFTER SHE APEARS INCREDIBLE!!!!
ESTA PRECIOSA BARBIE CELEBRANDO SU " 40 ANIVERSARIO", LLEVA UN VESTIDO NEGRO Y PLATEADO, LA PARTE DE ARRIBA DE SU VESTIDO ES UNA COPIA DEL BAÑADOR ORIGINAL DE 1959, 40 AÑOS DESPUES APARECE ASI DE INCREIBLE!!!!
BARBIE 40TH ANNIVERSARY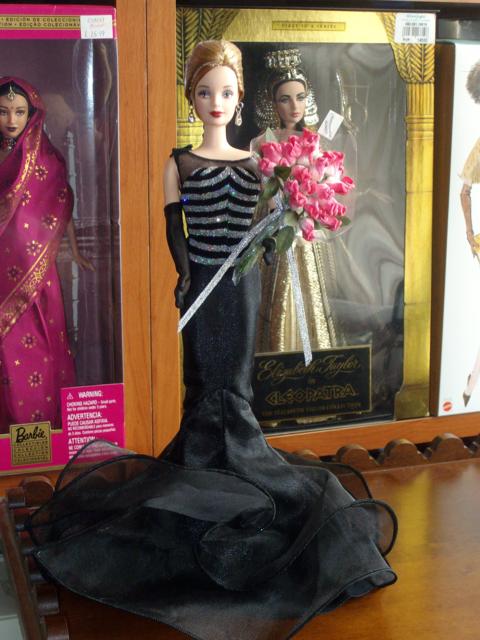 1999
These Barbies are very special, they are the perfect way to celebrate the 45th anniversary of Barbie. The first Barbie is a Genuine Silkstone doll, designed by Mattel. The second Barbie is designed by Bob Mackie, she is extraordinary and sophisticated.
Estas Barbies son muy especiales, son la manera perfecta de celebrar el 45 aniversario de Barbie. La primera Barbie es una muñeca Genuine Silkstone, diseñado por Mattel. La segunda Barbie está diseñada por Bob Mackie, es extraordinaria y sofisticada.
BARBIE. 45th ANNIVERSARY.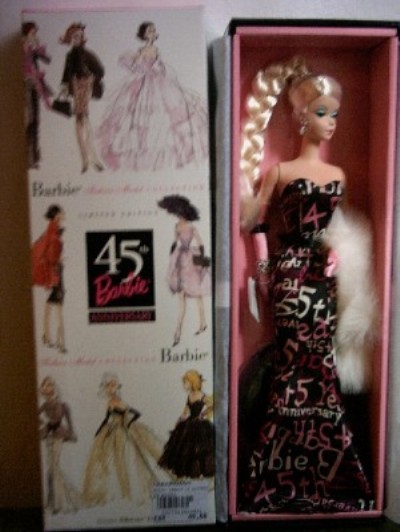 SILKSTONE.
BARBIE. 45th ANNIVERSARY.
BY BOB MACKIE.
BARBIE SILKSTONE 50 ANNIVERSARY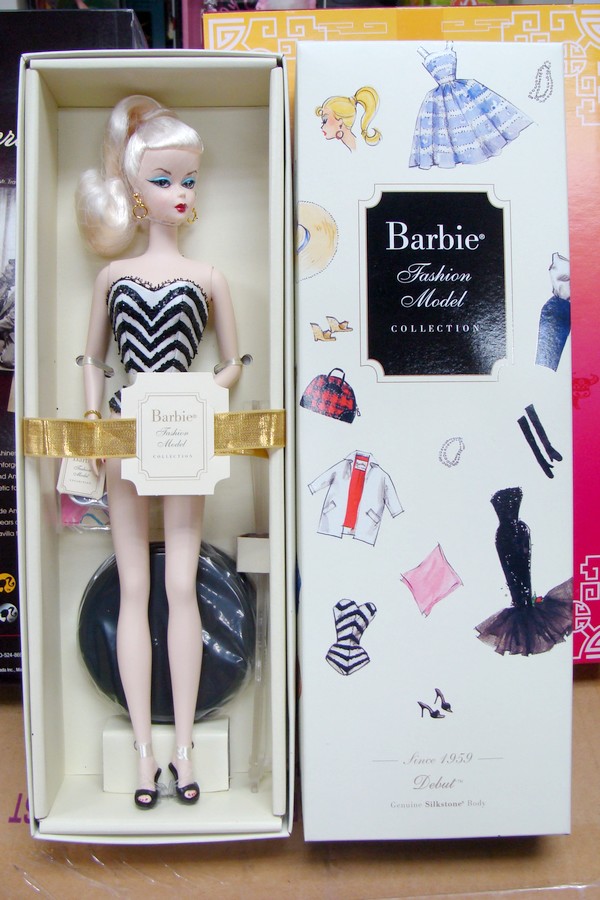 2009
BARBIE 5O ANNIVERSARY BY ROBERT BEST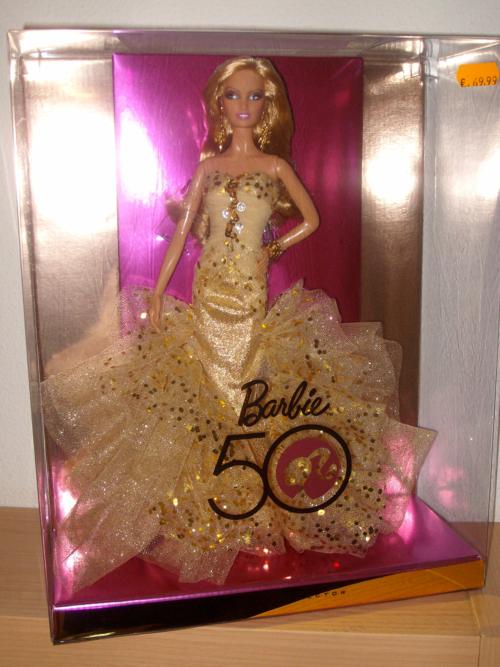 2009