THESE BARBIES ARE A PERFECT WAY TO REPRESENT CHRISTMAS, EACH ONE IS SPECIAL.
ESTAS BARBIES SON LA MANERA PERFECTA PARA REPRESENTAR LAS NAVIDADES, CADA UNA ES ESPECIAL.
HAPPY HOLIDAY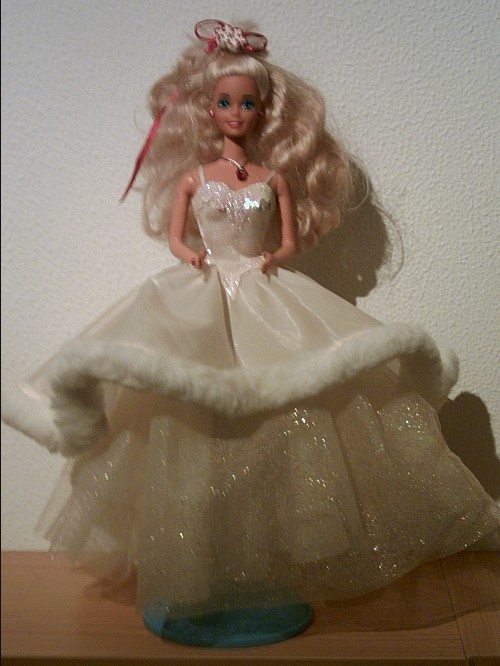 1989
HAPPY HOLIDAY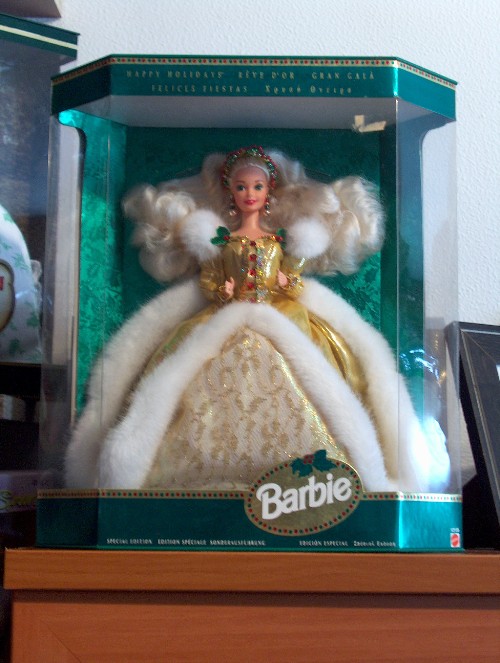 1993
BARBIE HAPPY HOLIDAY "EXCLUSIVE"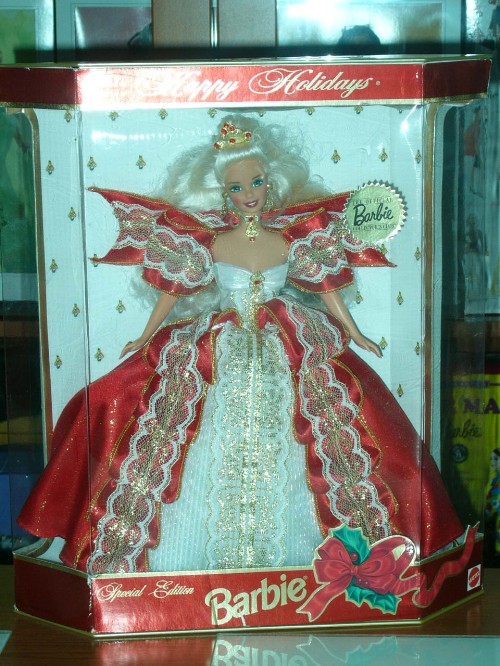 1997
BARBIE HAPPY HOLIDAY
1997
HAPPY HOLIDAYS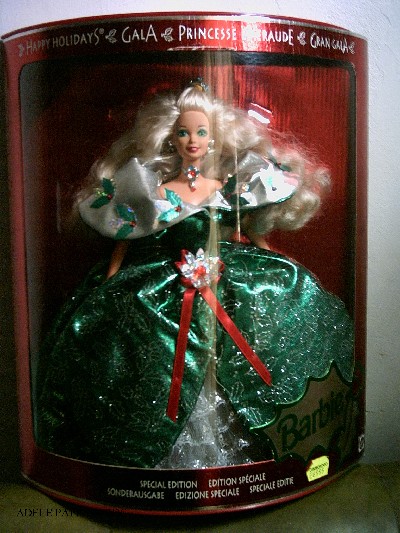 1995
HAPPY HOLIDAY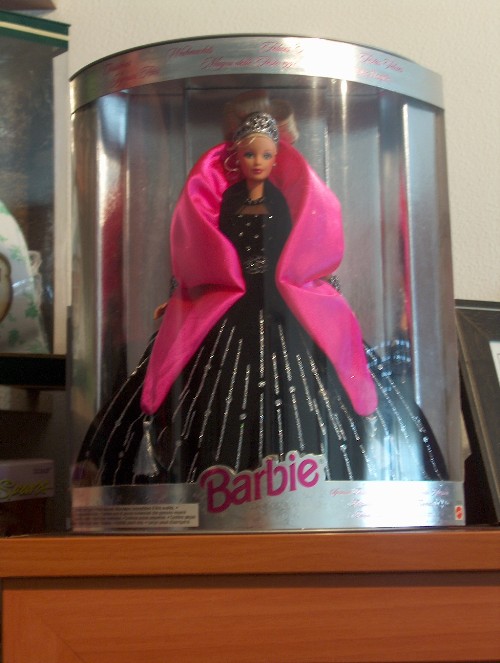 1998
CELEBRATION BARBIE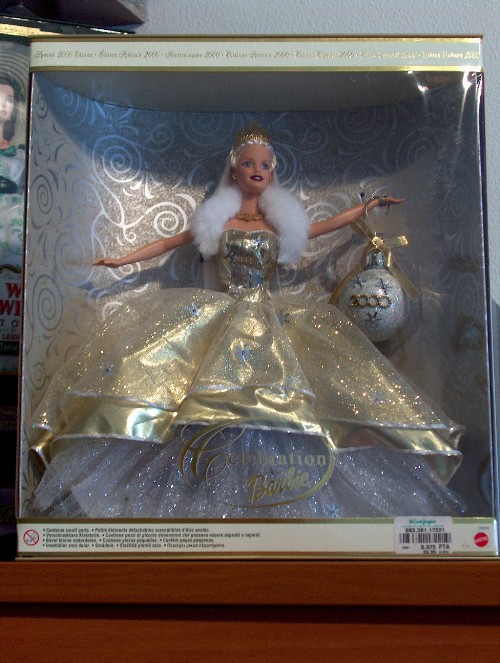 2000
BARBIE CELEBRATION 2001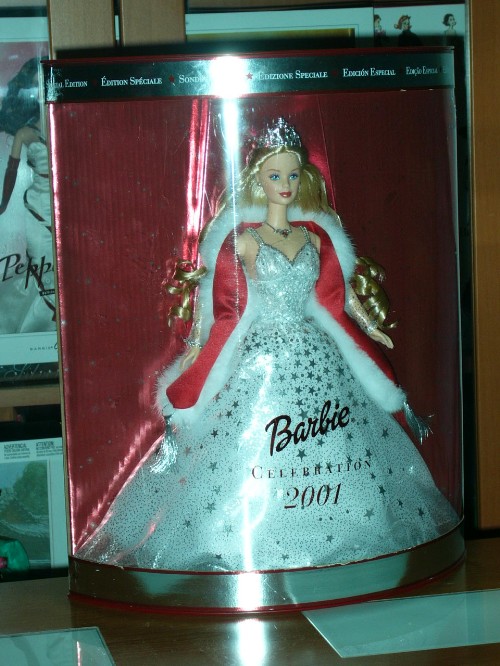 2001
BARBIE WINTER FANTASY
COLLECTOR EDITION 2003
BARBIE HOLIDAY DISEÑADO POR BOB MACKIE 2005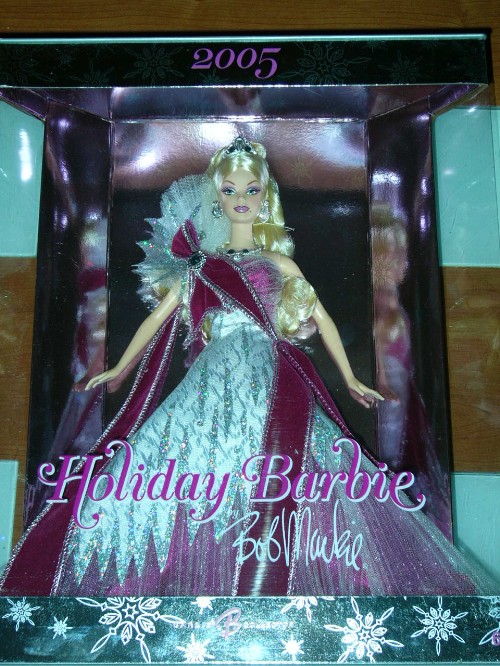 HOLIDAY BARBIE BY BOB MACKIE 2005
BARBIE HOLIDAY BY BOB MACKIE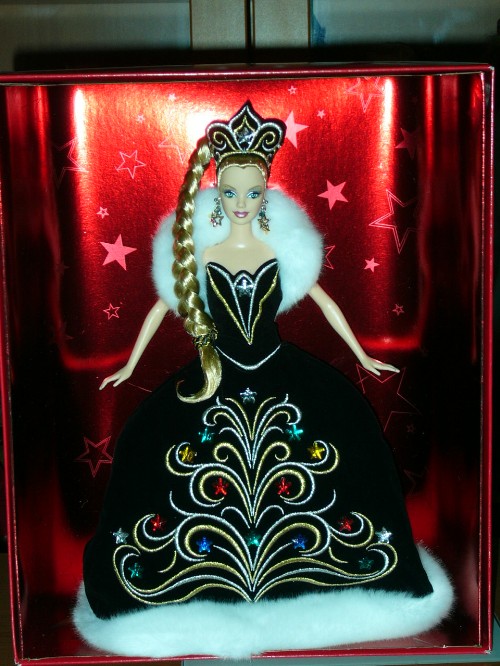 2006
BARBIE HOLIDAY 2007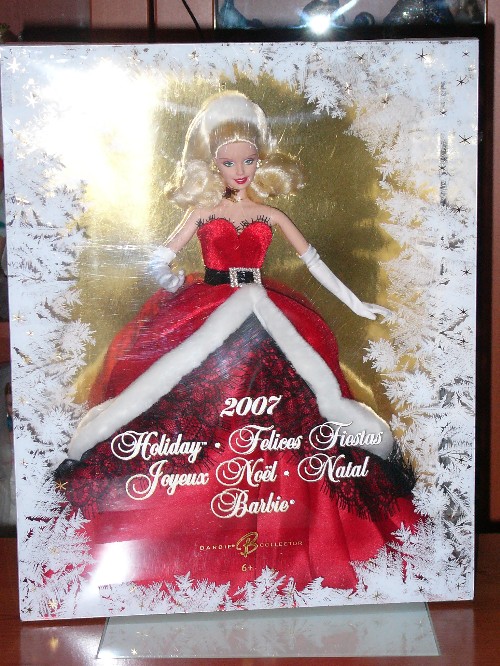 2007
BARBIE VICTORIAN ICE SKATER (AVON)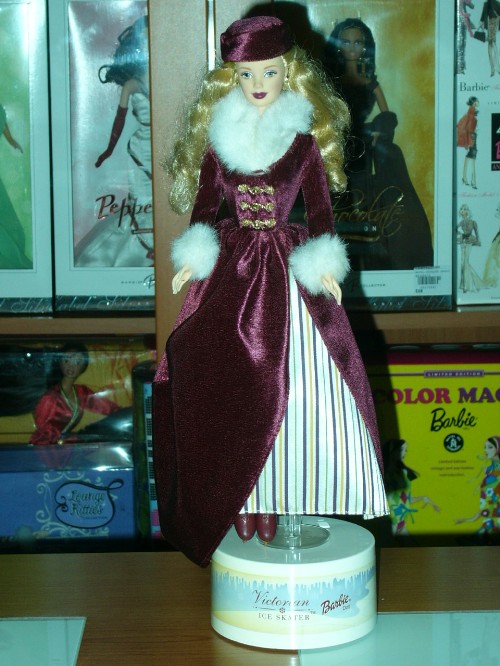 1999
THIS IS A SPECIAL LIMITED EDITION BARBIE "VICTORIAN ICE SKATER" OF AVON, SHE HAS A MUSIC BOX WHERE PUTTING BARBIE ON IT SHE GOES ROUND WITH THE MUSIC.
ESTA ES UNA EDICIÓN ESPECIAL DE BARBIE "VICTORIAN ICE SKATER" DE AVON, LA PEANA ES UNA CAJA DE MÚSICA QUE PONIENDO A BARBIE EN ÉL DA VUELTA CON LA MÚSICA.
MILLENIUM PRICESS BARBIE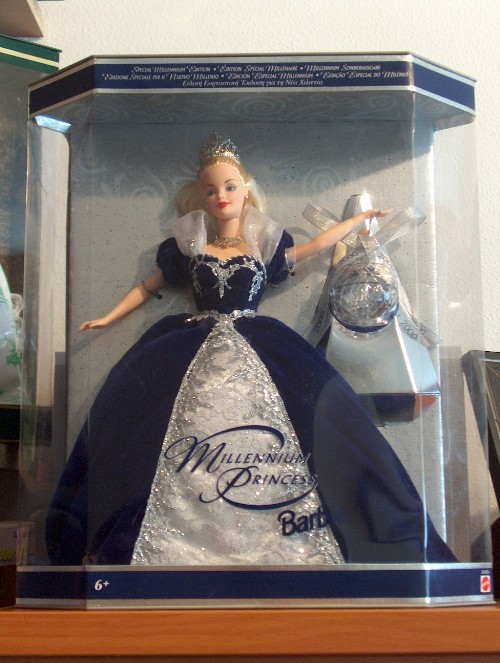 2000
THIS IS MY FIRST PORCELAIN BARBIE DOLL "HOLIDAY GIFT", THE OUT SIDE OF THE BOX LOOKS LIKE A CHRISTMAS CARD AND THE BARBIE DOLL IS SO FRAGILE, BEAUTIFUL, THE DETAILS ON THE DRESS ARE INCREDIBLE,

SHE IS HAND PAINTED AND WITH A SERIAL NUMBER.

ESTE ES MI PRIMERA BARBIE DE PORCELANA "HOLIDAY GIFT", LA CAJA POR FUERA PARECE UNA POSTAL DE NAVIDAD Y LA BARBIE ES TAN FRÁGIL, PRECIOSA, LOS DETALLES DEL VESTIDO SON INCREIBLES, ESTA PINTADA A MANO Y TIENE UN NÚMERO DE SERIE.
BARBIE HOLIDAY GIFT " PORCELAIN"
1998
BARBIE HOLIDAY PORCELAIN COLLECTION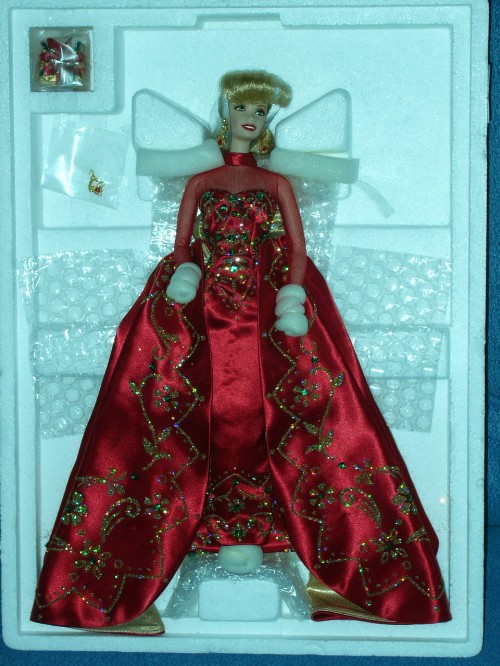 1998